GEORES 2019
2nd INTERNATIONAL CONFERENCE OF GEOMATICS AND RESTORATION
ISPRS (WG II/8, WG III/5,WG IV/II, WG V/I)
Politecnico di Milano, in conjunction with Università degli Studi Firenze (UNIFI) and Politecnico di Torino (POLITO), is organizing as an ISPRS event the 2nd International Conference on "Cultural Heritage: challenges, new perspectives and technology innovation. Towards informative content models and beyond".
The conference is supported by:
ISPRS (WG II/8, WG III/5, WG V/I), CIPA Heritage Documentation, ICOMOS
AUTEC – the Academic Association of Topography and Cartography -, SIRA – Italian Society for Architectural Restoration -, SIFET – the Italian Society of Photogrammetry and Surveying –
UNESCO Chair in Digital Cultural Heritage at the Cyprus University of Technology and EU ERA Chair on Digital Cultural Heritage
The Conference will take place in Milan, Italy (8 – 10 May 2019) with the aim of bringing together the community of researchers in geomatics and restoration.
ORGANIZER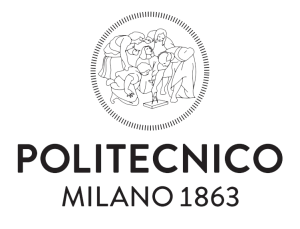 CO-ORGANIZERS

ISPRS & CIPA EVENT SUPPORT

SUPPORTED BY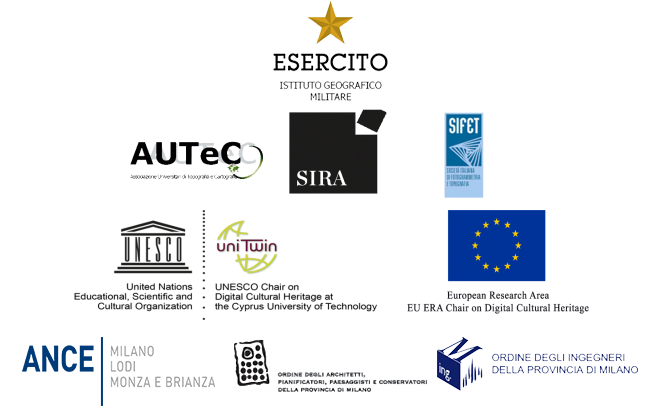 SPONSORS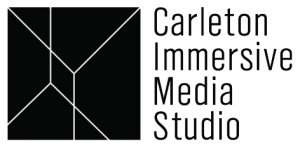 For supporting opportunities check here.
HONORARY COMMITTEE
Stefano Della Torre
POLIMI – DABC Head of Department
Andreas Georgopuolos
CIPA President
Marinos Ioannides
UNESCO Chair on Digital Cultural Heritage, CUT Cyprus
Minja Yang
President Raymond Lemaire International Centre for Conservation, KU Leuven
Pietro Laureano
ICOMOS ITALIA President
Stefano F. Musso
SIRA President
Fabrizio Gentili
Italian Permanent Representation to the EU
Cecilie Hollberg
Director, Galleria dell' Accademia, Firenze
Stefano Nativi
Big Data Lead Scientist at DG Joint Research Centre of the European Commission
Pietro Petraroia
Vice Presidente Italia Nostra
Grazia Tucci
ISPRS WG V/1 Co-Chair
Chair of the 1st GEORES2017 Edition
Mario Santana Quintero
ICOMOS International
Pietro Tornabene
Generale Comandante Istituto Geografico Militare
Giuseppina Vacca
SIFET President
Antonio Vettore
AUTEC President
SCIENTIFIC COMMITTEE
Athos Agapiou
CUT, Cyprus
Minna Silver
Mardin Artuklu University, Turkey
Steven Fai
Carleton University, CIMS, Ottawa, Canada
Alex Ya-Ning Yen
Chine University of Technology, Taiwan
Maurice Murphy
Dublin Institute of Technology, Ireland
Alex Tessier
Autodesk Research International
Andrews David
Historic England, UK
Oran Oltan
ITU Istanbul, Turkey
Pedro Arias
University of Vigo, Spain
Michele Crosetto
CTTC, Spain
Thomas Luhmann
Jade University of Applied Sciences, Germany
Roman Schulz
University of Architecture and Construction, Ukraine
Daniele Perissin
Purdue University, Indiana, United States
Cihan Altuntas
Selcuk University, Turkey
Qingshan Yang
Beijing Technical University, China
Pierre Grussenmeyer
Strasbourg University, France
Luigi Barazzetti
Politecnico di Milano, Italy
Caterina Balletti
IUAV Venezia, Italy
Gabriele Bitelli
Università degli Studi di Bologna, Italy
Alessandro Capra
Università di Modena and Reggio Emilia, Italy
Mauro Fazio
MiSe – Italian Ministry of Economic Development, Italy
Michael Hensel
Technische Universität Wien, Austria
Philippe Bernardi
Université Paris 1 Panthéon-Sorbonne, France
Davide Del Curto
Politecnico di Milano, Italy
Marco Pretelli
Università degli Studi di Bologna, Italy
Donatella Dominici
Università degli Studi dell'Aquila, Italy
Luigi Fregonese
Politecnico di Milano, Italy
Eva Malinverni
Università Politecnica delle Marche, Italy
Daniela Oreni
Politecnico di Milano, Italy
Mattia Previtali
Politecnico di Milano, Italy
Nannina Spanò
Politecnico di Torino, Italy
Domenico Visintini
Università degli Studi di Udine, Italy
Francesco Pirotti
Università degli Studi di Padova
Domenica Costantino
Politecnico di Bari, Italy
Maria Marsella
Università degli Studi di Roma La Sapienza, Italy
Riccardo Roncella
Università degli Studi di Parma, Italy
Mauro Lo Brutto
Università degli Studi di Palermo, Italy
Paolo Mazzetti
Essilab CNR IIAA, Florence, Italy
Lorenzo Cantini
Politecnico di Milano, Italy
Branka Cuca
Politecnico di Milano, Italy
Fabrizio Banfi
Politecnico di Milano, Italy
Koen Van Balen
KUL, RLICC, Leuven, Belgium
Antonia Moropoulou
MNTUA, Athens, Grece
Donatella Fiorani
Università degli Studi di Roma La Sapienza, Italy
Renata Picone
Università degli Studi di Napoli Federico II, Italy
Rand Eppich
Heritage Development, Spain
Xiaolin Meng
University of Nottingham, UK
Andrea Masiero
Università degli Studi di Padova, Italy
José Luis Lerma
Universitat Politècnica de València, Spain
Alberta Cazzani
Politecnico di Milano
CONFERENCE CHAIR & Co-CHAIRS
Raffaella Brumana
Valeria Pracchi
Fulvio Rinaudo
Alberto Grimoldi
Marco Scaioni
WORKSHOP TUTORS
Valeria Pracchi
Lorenzo Cantini
Luigi Barazzetti
Mattia Previtali
Fabrizio Banfi
ORGANIZING COMMITTEE
Raffaella Brumana
Valeria Pracchi
Marco Scaioni
Davide Del Curto
Luigi Barazzetti
Andrea Adami
Angelo Giuseppe Landi
Chiara Stanga
Franco Guzzetti
Cecilia Bolognesi
Grazia Tucci
Daniela Oreni
Fabio Roncoroni
Lorenzo Cantini
Branka Cuca
Mattia Previtali
Fabrizio Banfi
Erica Parisi
Manuela Corongiu
Carlotta Maria Zerbi